12 Best Hikes Trails and Areas in Europe
Even though Europe is a compact continent, you can still found amazing hike trail ideas.
TOUR DU MONT BLANC – FRANCE, ITALY & SWITZERLAND
Tour du Mont Blanc (TMB) is a 170 km hiking trail circuit that passes through France, Italy, and Switzerland, and goes around Mont Blanc Massif in the Western Alps. Usually, hikers complete it between 8 and 12 days.
With the signed along this trail, it can be done by beginner hikers with reasonable fitness if they have the needed perseverance.
You can have refuges, B&B's, and hostels where you can stay and get food, but your main choice remains mountain huts.
Most people start and finish this trail in Chamonix, hiking anti-clockwise.
Even though no permit is required and you can guide yourself, but it's safer to go with a guide if it's your first time.
Difficulty level: Moderate
Approximate duration: 8 to 12 days (5 to 7 hours/day)
ALTA VIA 1 – ITALY
Alta Via dei Monzoni is a hiking trail in Val di Fassa in the mountain chain Dolomites.
If you are looking for a hiking trail that you can finish in between 5 and 6 hours, this one is for you.
From the parking lot of Passo San Pellegrino, you can take a ski-lift to the starting point, where you can start your hiking loop.
Alta Via 1 is a hiking trail that covers 120 km
Difficulty level: Moderate (difficult in the trenches path and easy when you go through the meadows)
Approximate duration: 5 to 6 hours
THE KINGS TRAIL – SWEDEN
Kungsleden Trail (or The King's Trail) is a fantastic 440 km hiking trail that crosses the Vindelfjällens Nature Reserve through low altitude green valleys.
Along this hiking trail in the summer or a ski trail in the winter, you have reindeer that you can spot, and plenty of mountain huts that have a sauna.
Difficulty level: Moderate
Approximate duration: Around 8 days
GR20 – CORSICA
The GR20 is a 180 km beautiful hiking trail in Corsica, you can have it done in 15 days, from Calenzana in the north to Concha in the south.
Because this trail is known to be the difficult one in all GR trails, you should be fit to take it.
Along the rugged terrain, you will found some exposed areas, but don't be scared, the trail is well marked with red and white stripes and has mountain hut and refuges where you can rest your head.
Difficulty level: Challenging
Approximate duration: 12 to 15 days
LAUGAVEGUR (THE HOT SPRING ROUTE)- ICELAND
This extreme weather, 55 km trail is a hiking trail that connects Landmannalaugar hot spring area with the Pórsmörk glacier valley, which most hikers complete in between 2 to 5 days.
If you have time, you can still combine this trek with the Fimmvörðuháls trail fr additional 2 days.
During your hike, you will encounter the remarkable glorious variety of landscape, where you will see many extraordinary colorful sights, from glaciers to hot springs where you can bathe.
If your plan consists of staying the night in mountain huts, you should book them in advance.
Yes, you can stay moun your tent around the mountain hut and stay in it for just around 10 euro, but wild camping is illegal.
Difficulty level: Challenging
Approximate duration: around 2 to 5 days
MOUNT TRIGLAV, SLOVENIA
Mount Triglav is one the best hikes that you can do in Slovenia. To get to the summit of 2864 km, you can start it from Ljubljana city, which is away with 62 km.
What I like about this hike is that you will inside the national park (The Triglav National Park), but wild camping is not allowed.
Along the way, you will found mountain huts where you can pass the nights.
The summit has two ways to reach, both have fixed cables to help you arrive.
Difficulty level: Medium
Approximate duration: around 2 days
THE HAUTE ROUTE – SWITZERLAND
The Haute Route offers both a hiking trail in summer and a ski route that starts between the towns of Chamonix (exactly at the foot of Mont Blanc in France) and Zermatt (exactly The Matterhorn Mountain in Switzerland).
On this route of 180 km, if it's winter you will see snow-capped peaks.
Difficulty level: Medium/challenging
Approximate duration: between 10 to 12 days
CINQUE TERRE – ITALY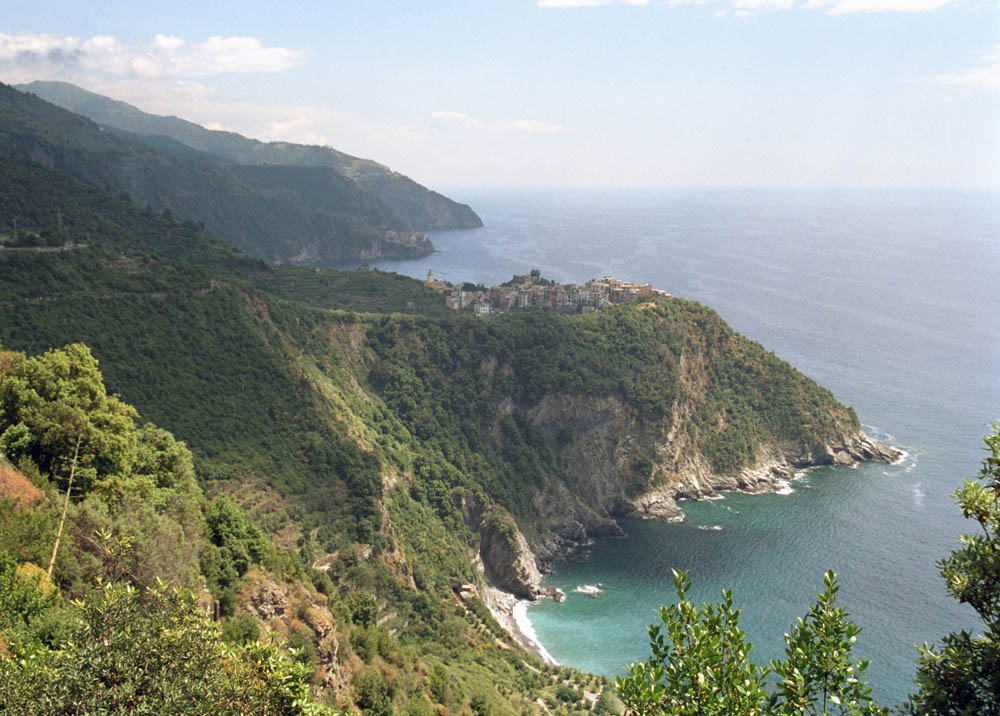 Cinque Terre (Five Lands) is 11 km connects the five Italian towns Riomaggiore, Manarola, Corniglia, Vernazza, and Monterosso and you even though you can hike it in just 6 hours, most hikers do it in 2 days to have time to enjoy the scenery.
The Cinque Terre National Park has 48 trails.
If you want to go along the two coastal trails you have to pay between 7.50 to 16 euros.
Difficulty level: from easy to hard
Approximate duration: depends on the taken trail
EAGLES WALK – AUSTRIA
The Eagles Walk is a 413 km hiking trail that gets its name from the shape on the map that is similar to an eagle. This hiking trail traverses the Tirol state from east to west.
This hiking trail is divided into 33 stages (1 stage per day) and you have the choice to take the stage that you like according to your own preferences.
Wild camping is not allowed, but fortunately, there are huts at the end of each stage that can accommodate you.
CAMINO DE SANTIAGO – SPAIN
Spain's Camino de Santiago (or Way of St James) is the only trail where you will hear "Buen Camino", which means "Have a great experience on the Camino".
This is not a single trail, it's a network of trails that was created in the middle ages when thousands of peoples make their pilgrimage to Santiago de Compostela.
For you the hiker, you have the choice between starting from France, Portugues, Portugues Coastal, or the original way (known by "Primitivo").
Starting from France in the most popular way to arrive at Camino, throughout your way, you will traverse remarkable mountainous and flat terrain.
The last 100 km of this route is where accommodation starts to be easily found.
WESTWEG TRAIL – GERMANY
The Westweg (or West Way) is a 285 km hiking trail that starts from Pforzheim to Basel that normally takes around 15 days to complete.
The walking plan that I recommend you is to walk around 6 to 7 hours daily (20 to 26 km) and during the whole route, you will encounter a daily cumulative elevation gain of 220 m (minimum) and 990 (maximum).
For the accommodation, there is plenty of 3 and 4 stars hotels, inns, and B&Bs that you can stay in.
RETEZAT MOUNTAINS – ROMANIA
The Retezat Mountains is an area in Romania that welcomes 20 peaks (2500 m for the highest peak named Peleaga) in a pay-to-access national park.
This location is listed in this article because it gives you a chance to encounter stunning views of glacial lakes and landscapes, other than other existing wildlife animals like birds and lynx.
For accommodation, you have the choice between mountain huts, camping points, or guest houses.
HARDANGERVIDDA – NORWAY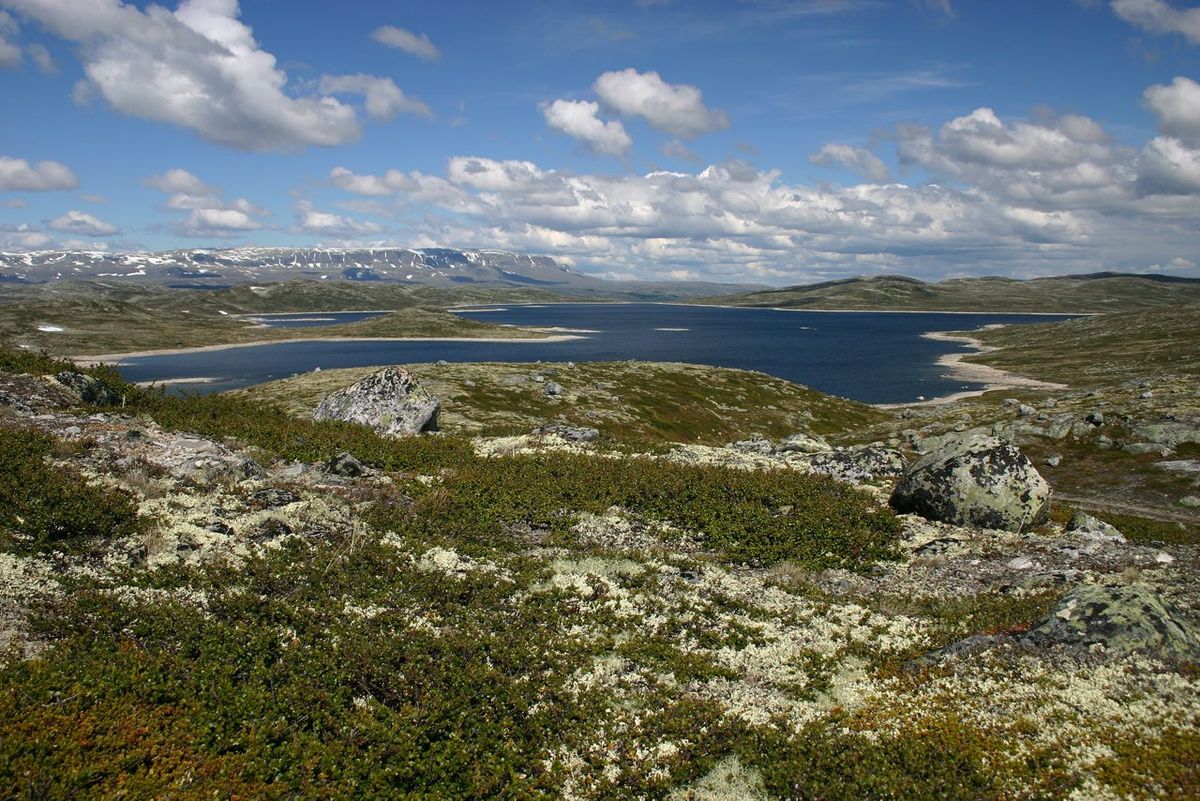 Hardangervidda is a high mountain plateau that provides you many hiking trails to explore the beautiful canyons, waterfalls, crystal water lakes, glaciers, and pastures.
If you search for a four-day hike in this area, I suggest you this route: Kinsarvik>Stavali>Torehytte>Tyssevassbu>Trolltunga>Skjeggedal.
The recommended season for this area is from July to August because it's snow-free.
Due to the high mountains, it's essential to be equipped with warm and windproof clothes and equipment.
That's all for this list if you know a hiking area that worth it, leave it for me in the comments below so I can include it.